Get inspired, write a short story, get going with a novel
The key to writing fiction is commitment, craft and a dash of inspiration. Open the door to your creativity with author and experienced creative writing tutor Priscilla Morris. Bring your passion for words to one of Priscilla's courses and get writing!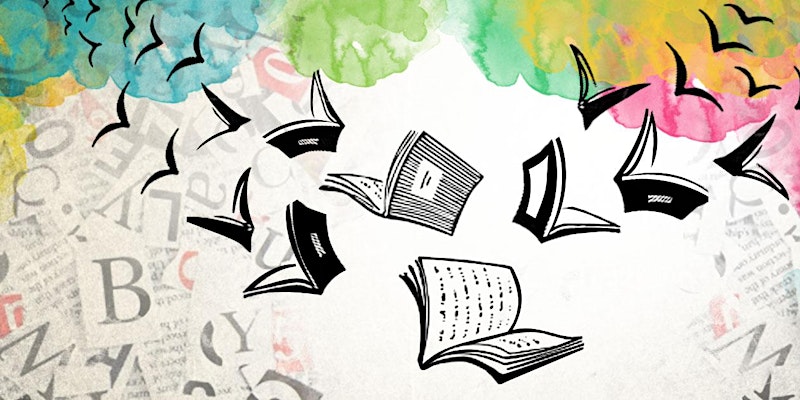 ONLINE CREATIVE WRITING COURSES AUTUMN 2022
A. WRITING THE UNSPEAKABLE: WAR AND CONFLICT ONLINE

Date: 14 September 2022
Time: 18.30-20.30 GMT
Duration: Every Wednesday for 6 weeks
Level: Open to all levels
Course Fee: €165 payable to the Irish Writers Centre
This six-week course will explore how to write powerful conflict and war fiction from the civilian point of view. It's ideal for those writing war stories, fiction with a conflict backdrop, or where a particular scene or chapter is set during a period of conflict. Of interest to all readers and writers of war and conflict literature, you will develop a deeper understanding of how war and conflict fiction works. For further details, see here.
B. CREATIVE WRITING FOR BEGINNERS ONLINE

Date: 26 September 2022
Time: 18.30-20.30 GMT
Duration: Every Monday for 10 weeks
Level: Beginner
Course Fee: £260 / €300
Much loved, engaging, successful beginners' course. The aim of Creative Writing for Beginners is to generate ideas and get you writing! We'll focus on a different aspect of the creative writing process every week, such as character, plot, place, point of view and style, and you'll do writing exercises in class and at home. There's ample opportunity for reflection and discussion. By the end of the ten-week course, you'll have produced a short story or section from a novel, on which you'll receive feedback. For an indicative course outline and further information, see here.
C. CARRY ON WRITING ONLINE
Date: 29 September 2022
Time: 18.30-20.30 GMT
Duration: Every Thursday for 10 weeks
Level: Intermediate to Advanced
Course Fee: £260 / €300

This more advanced course is for those with some creative writing experience who would like to explore the craft in greater depth. It's perfect for those who have already taken a beginners' course and are looking for the next step, as well as those with several years of experience. We will explore a different aspect of the craft in detail each week, such as dialogue, narrative voice, hiding plot, beginnings and endings, research, editing, publication and the writing life. Sarah Burton and Jem Poster's excellent The Book You Need to Read to Write The Book You Want to Write will provide reading extracts. You'll have the opportunity to workshop your writing once or twice over the ten-week course and will receive detailed tutor and peer feedback. In the past, this course has drawn a wide range of experience levels including those who have completed MAs in fiction and those who have already published books. There will be plenty of informed, inspiring, juicy discussion! For full details, see here.
ALL COURSES INCLUDE: presentation and discussion of different aspects of the craft, writing at home, reading fictional extracts and/or extracts on the craft at home, workshopping (constructively critiquing) your peers' work, offering your own work to be workshopped.
All courses are delivered via ZOOM. We'll have a five-minute tea break half-way through.
For testimonials from past students, see here.
For mentoring, manuscript assessment and proofreading services, see here.
For inspirational reading on the art of fiction, visit here.
.
---
---
---
---